Ok, so here's a situation where you would have to go through all the important tax documents that you have received in your email mainly because it is tax time. When going through your email for all the tax documents received, it is quite obvious for you to come across the well-known IRS form 1099. So, what is IRS form 1099 and how to e-file 1099 form online?
IRS Form 1099- What is it?
IRS form 1099 is basically a kind of tax form which is used for reporting income received by an individual on his or her tax return. It is the payer who bears the responsibility of sending the properly filled in 1099 form to the IRS along with one copy of the IRS form to you. 1099 forms are different varieties with each one being designated by one or more than one letter. Each 1099 form is used for reporting different varieties of income.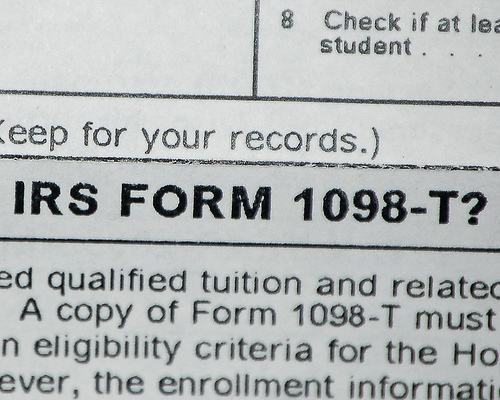 Img Src: Flickr
What Needs to be Done with Form 1099?
When preparing tax returns, you will have to report your taxable income received during a particular year. You get the information about your income in different forms like 1099 or a W-2. The W-2 form reports the income received by an individual in the form of an employee while 1099 forms report other different varieties of income. In case you do not receive any tax form including 1099, it is still mandatory for you to report the taxable income on your tax return. If you have your income reported on 1099, it is important for you to make use of form 1099 A and e-file it for preparing your tax return.
The procedure of E-Filing Form 1099 Online
One of the best methods of e-filing form 1099 online is by making the effective use of Etax1099. By making use of this e-filing service, you will not have to worry about filling out your 1099 form and the numbers that you need to put on the form. This is an e-filing service that guides you through the entire procedure of entering the required information, will do the math or the calculations for you and will also make sure that the correct 1099 tax forms are being filled out in the most convenient manner. You also get the option of creating a free account for getting started with the procedure of e-filing your form 1099 online.
What are the Costs Involved?
E-filing form 1099 online will cost you not more than $14.99 including the creation and the e-filing of minimum three 1099 forms. Once you are done with the process of filing three 1099 forms. The price is approximately $3.99 for each extra form. Most e-fling services do not levy any additional charges for people who have more than 20 IRS 1099 forms.