If you have good earnings then it is quite obvious for you to receive different types of tax documents in your email. So, what if you come across Form 1099? What is it for and what should you do with the form? First, it is very important for you to have a complete understanding of this form. Form 1099 is basically a tax form used for reporting the income that you receive and the income that you are required to report on the tax return. Payers generally send a complete 1099 to the IRS and one copy of the form to you. You can find different types of 1099 with each type designated by more than one or sometimes only one letter like 1099-MISC or 1099-K. Each type of 1099 is used for reporting different varieties of income. If you are looking to e-file 1099 form online, then read through the details provided below.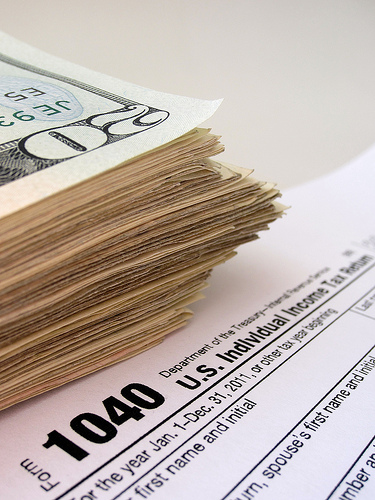 Src: Flickr
What do you need to do with your Form 1099?
When preparing the tax return, you will have to report the amount of taxable income that you have successfully received during a particular tax year. You get the information of income on different forms like 1099 or W-2. A W-2 is used for reporting the income that you earned while serving in the form of an employee.
However, there are other varieties of income which are reported using a 1099 form. Here, it is important for you to note that even if you do not receive form 1099 or any other tax form, it is your duty to report your taxable income on the tax return. If your income has been reported on form 1099 then you will have to make use of form 1040 or 1040A and e-file the form for preparing your tax return. The amounts provided on the 1099s are directly entered on form 1040 or there might be other forms involved. You can make the effective use of different e-filing software available on the internet for carrying out the entire procedure. The different e-filing software will carry out the task of form selection and will also aid you in filling the forms properly.
How to E-File 1099 Form Online?
One of the easiest methods that you can use if you wonder how to e-file 1099 form online, is making use of a reliable e-filing software. With the use of the software, you do not need to worry about the forms that you need to select and fill out. Apart from this, you also do not need to think about where to put in the numbers that are present on form 1099. Your e-file software will serve as a guide and will take you through the procedure of entering information in the correct manner. The software will also do the calculations for you and will ensure that all the appropriate tax forms are filled out successfully.