Finance is an important part to drive our life. Without proper finance, it is hard to survive. Hence, by knowing the importance of this finance, as a regular taxpayer, you need to think about tax financial check-up at least once a year. In this article, let us check how to complete your financial check-up before the end of the year.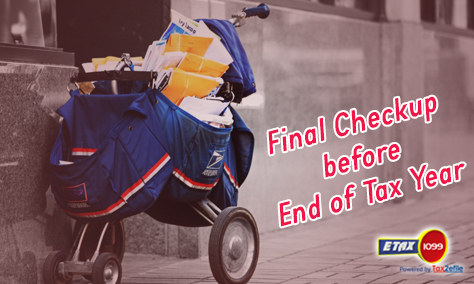 Evaluate Your Subscriptions
As a first step in the financial check-up, you need to start evaluating the subscriptions that you have like newspapers, apps, monthly magazines etc. This can be done by just reviewing your bank statements and credit card bills.
After carefully reviewing those subscriptions, determine which of the subscriptions to be continued and which one to be ended. Unsubscribe the unnecessary items that drain your wallet.
Monitor Your Bills
Assess your monthly bills and reconsider which is needed, what to eliminate and what to negotiate. You can lower the bills such as internet and cable by simply reaching them and inquiring them about how to lower the bills.
Carry out some research on the rates of the company's competitors and negotiate with your company. You could certainly lower your monthly amount or get some discounts, as the company never want to lose their customers.
Check Your Savings Rate 
Next is to find time to recheck your general saving and retirement funds and consider whether you could raise your contributions by at least 1% for both the accounts.
Adjust Tax Withholdings
Based on your experience with your company, your W4 Form need to reviewed and updated accordingly. Certain life events like marriage, baby birth or even a loss of a spouse can have an effect on your tax withholding. You can benefit by reviewing your previous tax return as well.
Start to Set Financial Goals
Generally, setting a financial goal for you and your business is always a good habit. You can set a short, medium and long-term goal and follow them throughout the year to achieve them. By doing this, you can make sure that your business is on track so that you save more money and achieve the necessary profit needed.
These simple steps will have a great impact on your financial status. When you start doing this for a year, you can certainly see some remarkable difference. Hence you will continue to do this in future to taste the success again.